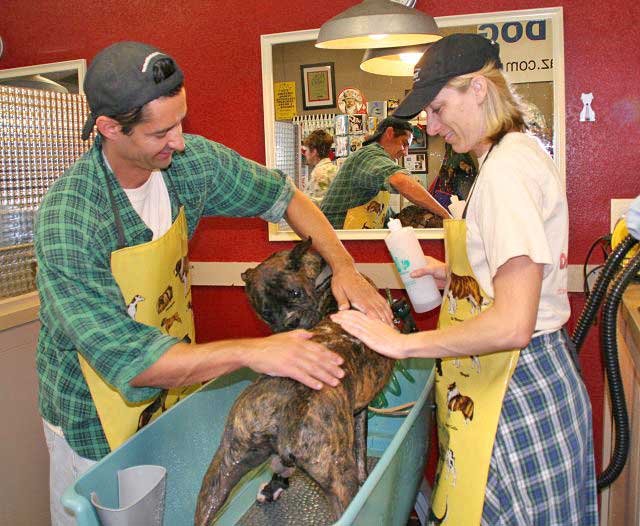 Hey, Esa ... what are we doin' at a place called Smelly Dog Wash? I don't smell!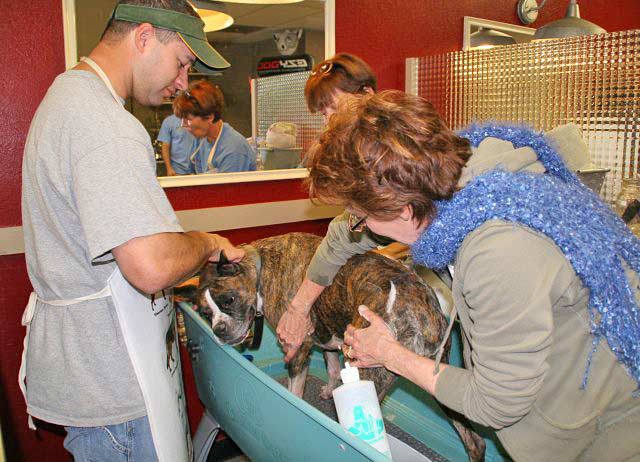 It's my anniversary, Olly, and when Mom pays for our baths, we're helping rescue Boxers.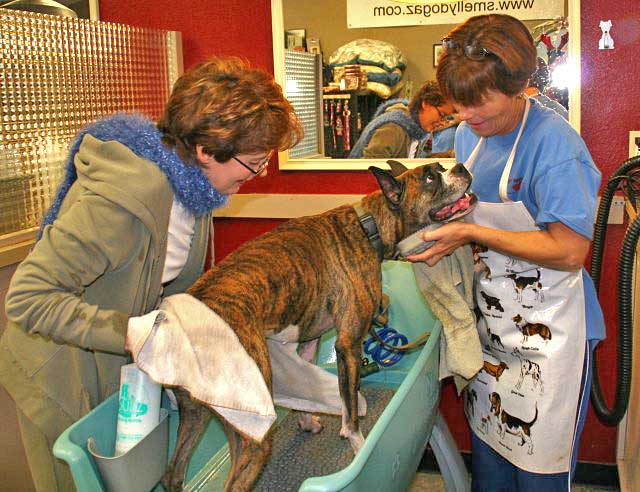 Since it's my special day, I get lots of special treatment from the great rescue volunteers.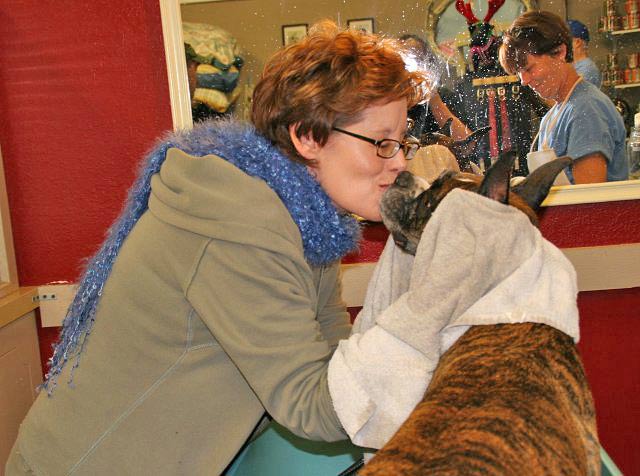 I even get a kiss from our BML friend, Kathy.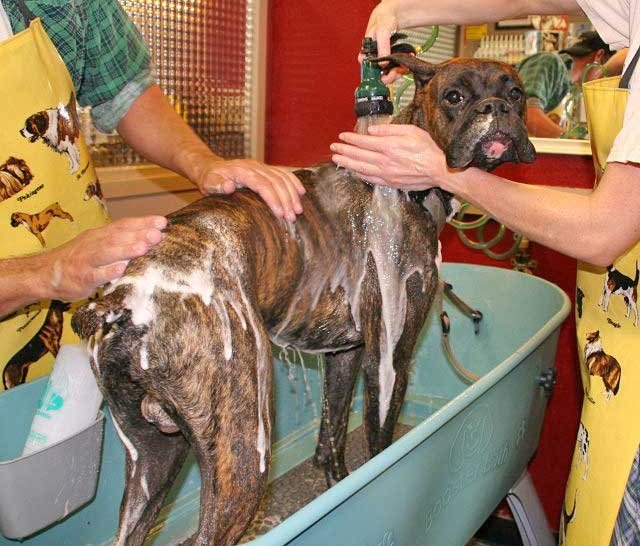 I don't see why I can't get kisses ... all I get is water and sudsy stuff!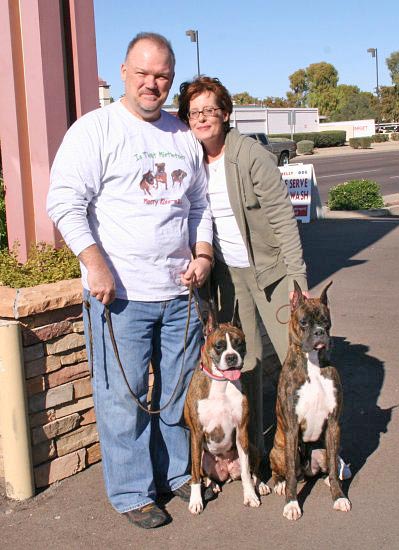 Just shut up and smile, Olly, cause we're with two neat BMLers ... Harry Daughenbaugh and Kathy Carter!