Utah Beach was another American landing zone on D-Day. It's only 800 yards long and is the westernmost of the five landing beaches. Despite being substantially off course, the U.S. 4th Infantry Division landed there with relatively little resistance, in contrast to Omaha Beach where the fighting was fierce. A practice run for these landings took place in April of 1944 at Slapton Sands which is located along the southern coast of England. During "Exercise Tiger," German E-boats attacked, resulting in the deaths of 750 Americans. During the actual event, there were about 200 casualties.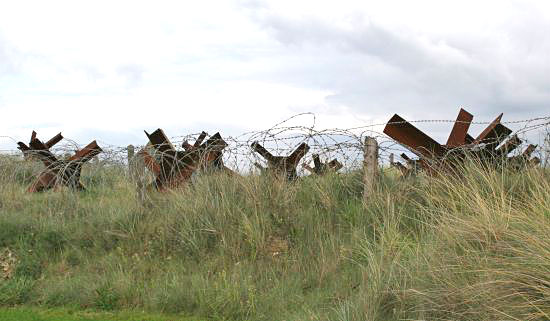 Landing forces had to contend with beach obstacles of all kinds. These are steel obstacles nicknamed "Czech hedgehogs."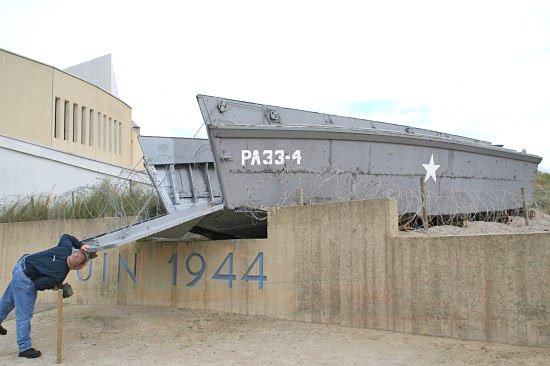 Callan takes a look at just one of the types of landing craft used during the D-Day invasion. Utah Beach was actually added to the invasion plans only after more of these boats became available.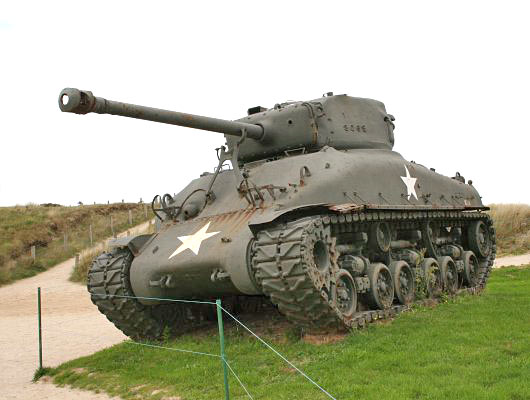 The American Sherman Tank was one of the most widely-used armored vehicles during - and after - the invasion. It couldn't stand up against some of the bigger German tanks but it was quite maneuverable and did the job.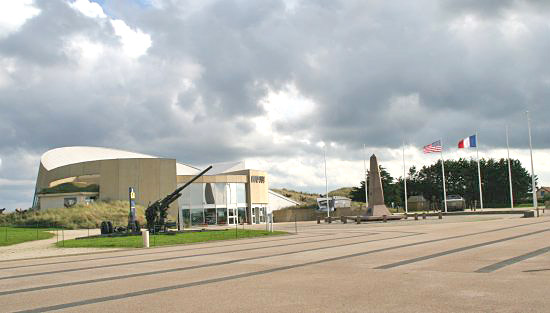 A beautiful visitor center and museum is located on Utah Beach. The museum fills two levels with information, photos and memorabilia. The museum also features a short film on the Utah Beach landings. For more information on the museum and Utah Beach landings, click here.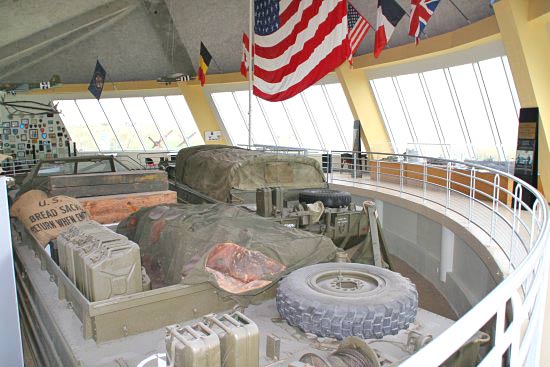 The second level of the Utah Beach Museum is a circular walkway allowing visitors to look down into an area filled with D-Day artifacts.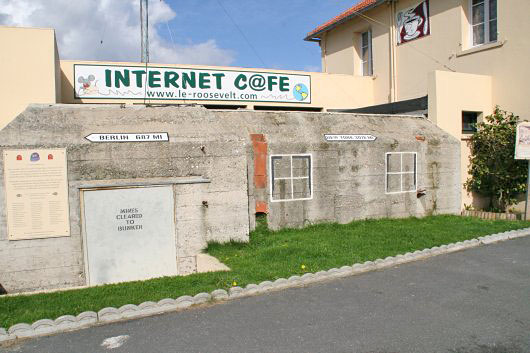 A visit to the Utah Beach Museum isn't complete without a stop at the Roosevelt Cafe. It's named after Theodore Roosevelt, Jr. whose decisions on D-Day kept the Utah landings from turning into a disaster. The attached cement building was a German communications bunker before the Americans landed. It was then converted into use by the Allies. If you want more history about D-Day, Utah Beach specifically, and the restaurant, click here.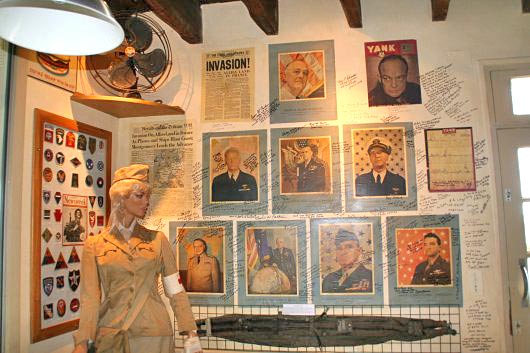 The Roosevelt Cafe not only has great food, it's also a museum in itself! The walls and every nook and cranny are filled with World War II artifacts, mostly dealing with D-Day. And if you want to tell your friends what you're doing, for only a few Euros, you can hop on the internet.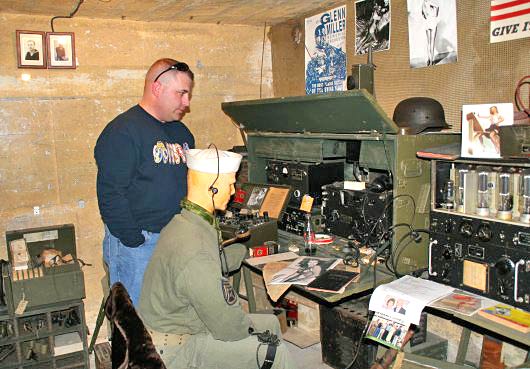 The old German-turned-American bunker has been outfitted with equipment, posters, journals, and photos and when you step into it, you suddenly feel as if you have been transported back to 1944. The collection of artifacts is incredible! We were fortunate to be able to get into the bunker - not all visitors can go in. In fact, most don't know it exists. Our guide, Ray Pfeiffer, made sure we had this experience.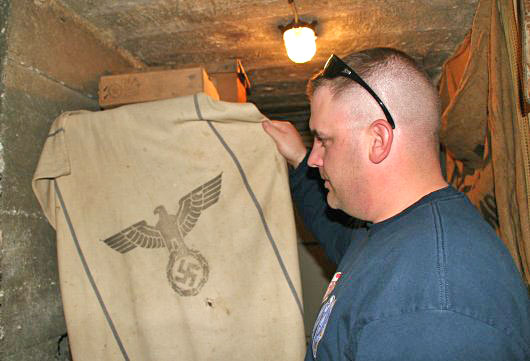 A grim reminder of who occupied the bunker before the D-Day invasion. This sack - perhaps to hold flour or other staples - is marked with the Nazi swastika.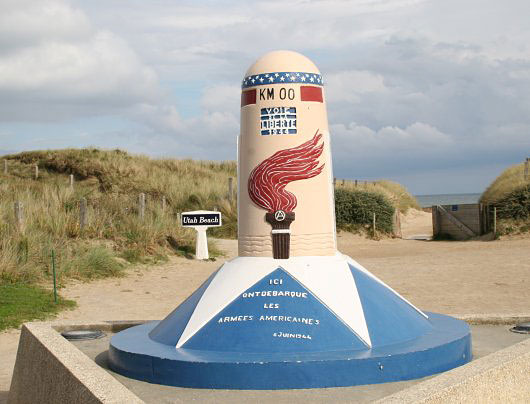 This is yet another memorial to those who liberated France in 1944. It stands outside the Utah Beach Museum.