We were in Paris for only a short time - and it was while we were in transit. The images we were left with are of a diverse - and very unique - city that is very colorful and full of flavor. We hope to return.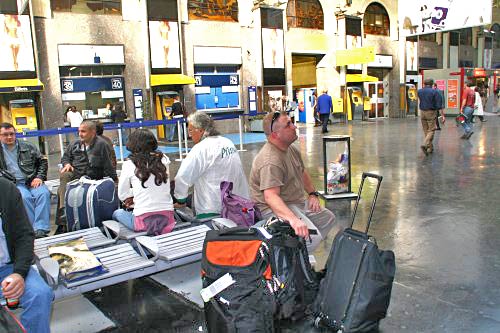 The Gare St. Lazare ... one of the big train stations in Paris. This is the main lobby. It's nice and quiet now, but wait until rush hour! Just what is Callan looking at?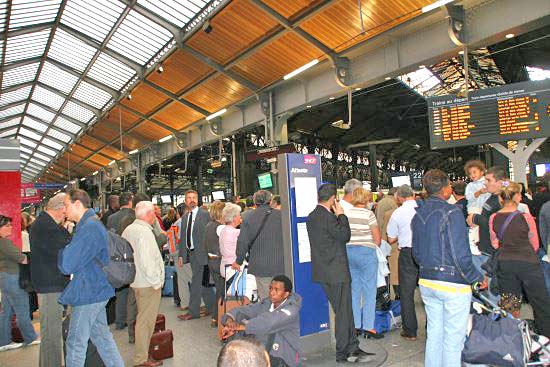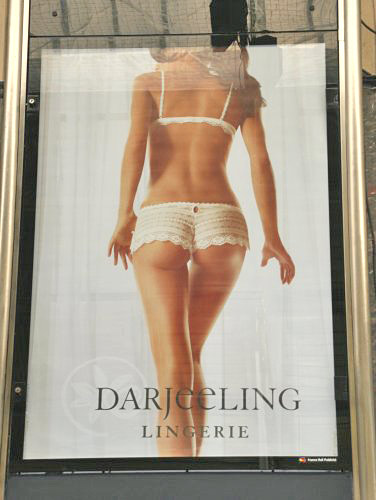 Aha! This is what he's looking at! One thing about the French ... they sure know how to advertise! This particular ad is huge - and placed all around the lobby. We wonder how many women rushing to the trains actually ran out and bought these undies!

This is what Gare St. Lazare looks like when a couple trains are an hour late. People wall-to-wall, staring at a huge board, wondering what platform to run to. We were among those wandering around, dragging luggage, hoping we'd know when the train actually got there! Just a note: late trains in France are very unusual!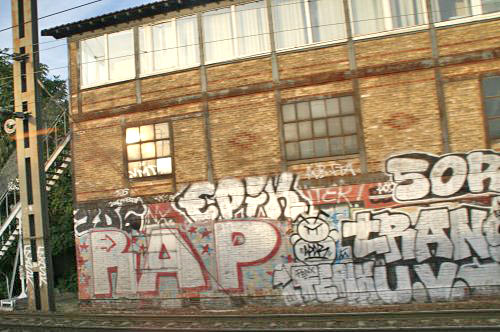 So you think graffiti is only in America? Wrong! This photo was taken from the moving train as we headed from Paris to Bayeux. The graffiti was colorful, plentiful, and - sometimes - very artistic!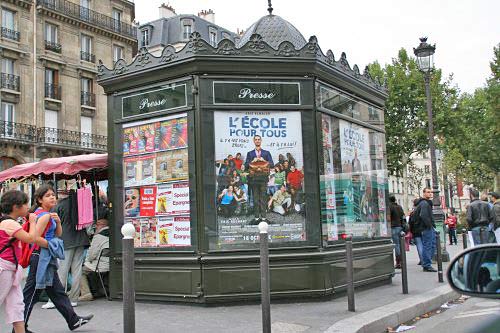 One of the photos taken from the cab as we headed from the train station to our hotel. Kiosks like this one are commonplace in Paris and they advertise everything from entertainment to restaurants to mobile phones!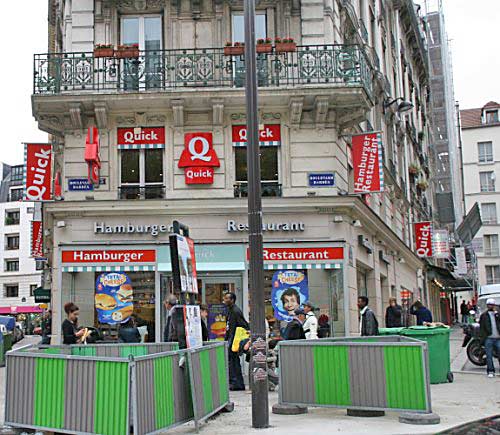 One thing seems to be universal: the ever-popular hamburger joint! And right down the street was McDonalds and Kentucky Fried Chicken!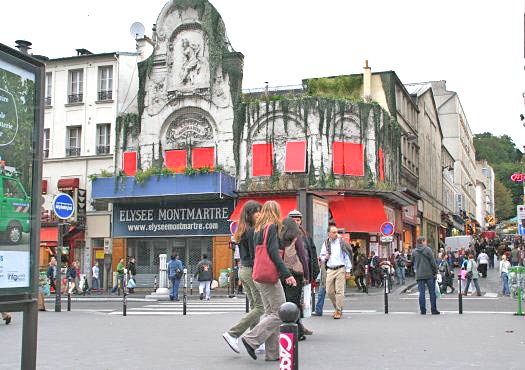 We didn't see much of Paris but we can certainly say that this city is vibrant and colorful! Everywhere there are old buildings with various styles of architecture and all are spiced up with bright colors.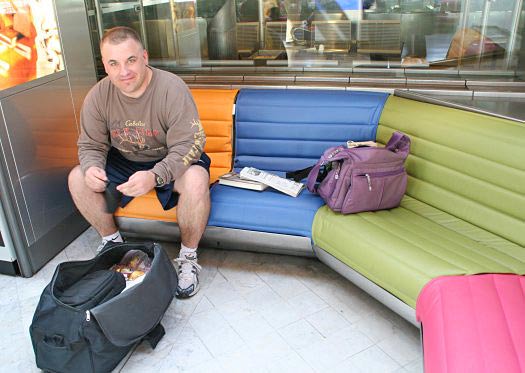 Even Charles DeGaulle International Airport is filled with color!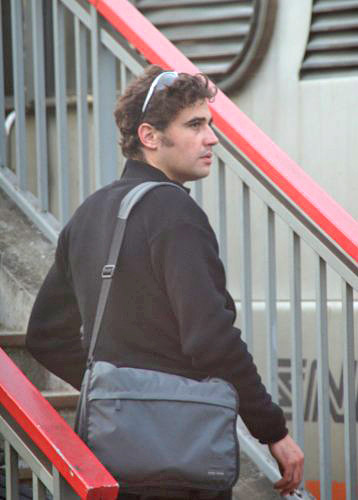 You've heard about French men, right? Well, this one was spotted at one of the train stations where we stopped on our way to Bayeux. Hey, there's nothing wrong with snapping a picture or two ... right?