Madame Tussaud's Wax Museum

Madame Tussaud's is one of the most popular tourist attractions in London. It has quite a history. What started as a simple wax museum is now an attraction full of interesting rooms, interactive adventures, and the Spirit of London ride that takes you back in time. We probably wouldn't visit again, but we're glad we had the experience. If you'd like to read more about Madame Tussaud's, click here.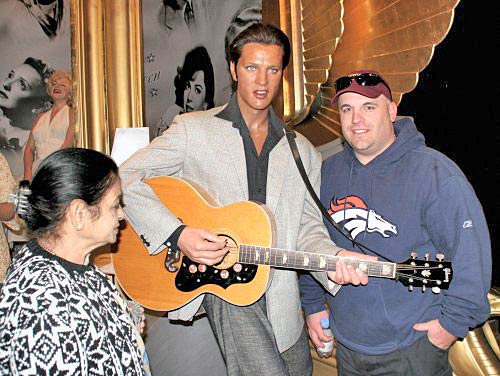 Callan sings along with Elvis but we're not so sure their audience was very appreciative!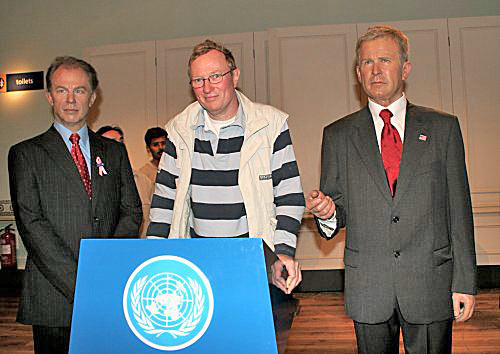 Just WHO is that new world leader standing with Tony Blair and George Bush? It's Andy Waterhouse! He looks as competent and trustworthy as the other two, doesn't he? Hmmm ... maybe more so!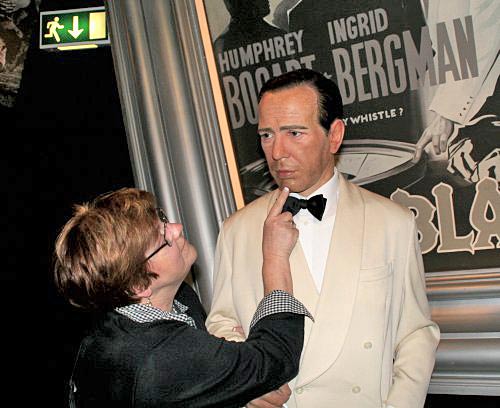 And who is that gorgeous woman flirting with Bogie? One thing's for sure: it isn't Ingrid Bergman!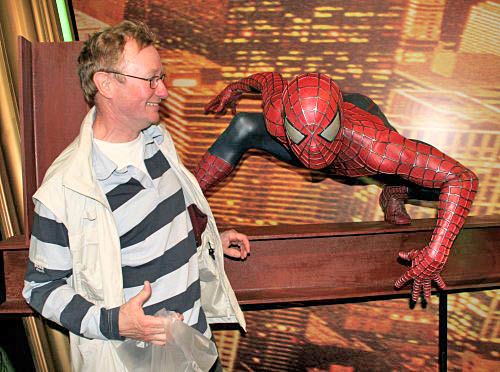 Andy's taking on Spiderman! You have to admit that Spidey should at least win a prize for his outfit! Not too many men can wear that with any sense of grace!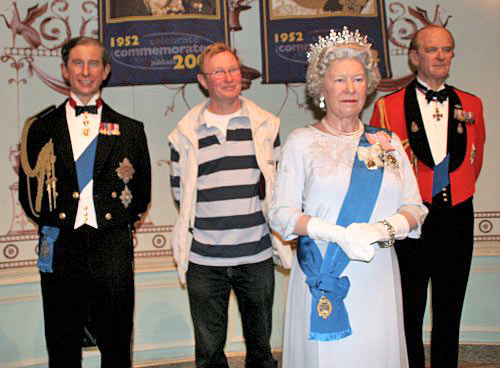 After his encounter with Spiderman, Andy decides it's safer to hang out with the Royals. The Queen doesn't appear too thrilled with the idea.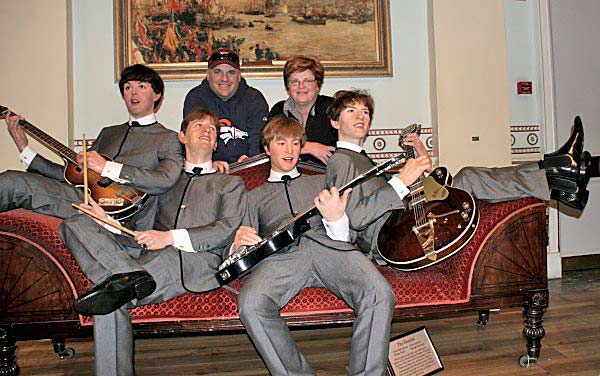 Meet the two new Beatles! "We want to hold your hand ... yeah, yeah, yeah!"