The Longues Battery was just one of almost two dozen coastal batteries that comprised part of the Atlantic Wall - the defense system ordered by Hitler after the United States entered World War II. Despite German propaganda, the Atlantic Wall was not a continuous obstacle but a series of different types of structures. You can get some great information about the Atlantic Wall by clicking here.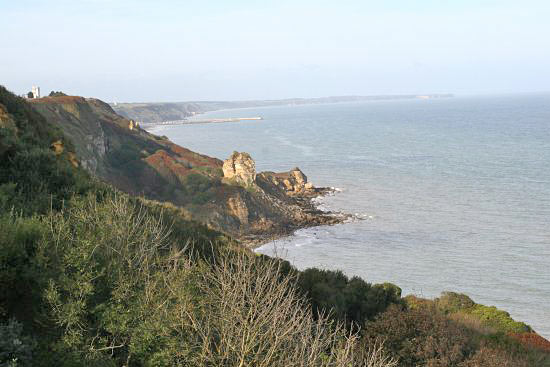 The Longues Battery was constructed on top high cliffs overlooking the coast. It was an excellent defensive position because the high ground made it possible for the big guns to fire on Omaha Beach and Gold Beach.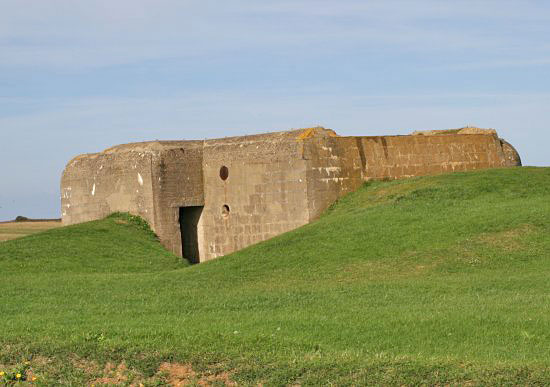 The guns in the coastal batteries were first placed in open concrete pits but Allied aerial attacks put the guns in jeopardy. In order to protect them, the Germans finally put the guns in reinforced concrete casemates.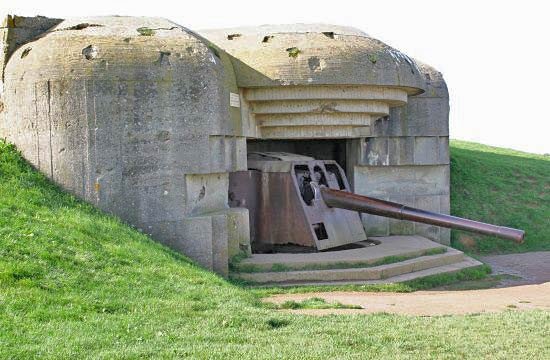 Built just a few months before D-Day, the Longues Battery had four 150mm guns. Even though the battery took a lot of hits from aerial bombing, this casemate - and gun - managed to survive. This is the best preserved coastal battery in the region.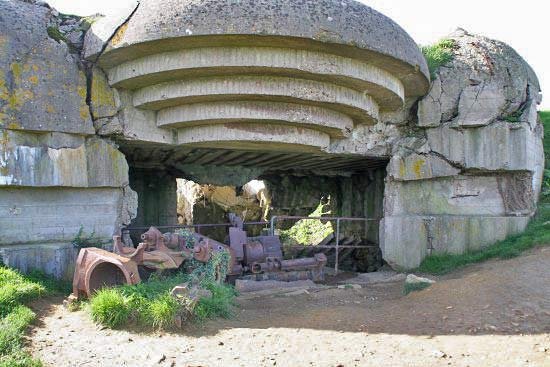 This bunker was pretty much neutralized by the aerial bombing and/or land assault.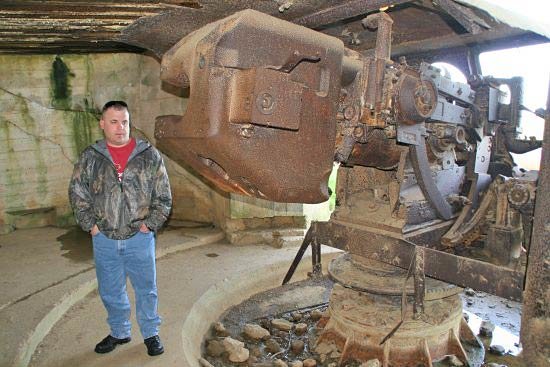 After all these years this 150mm gun still stands as a reminder of what we create to use against ourselves.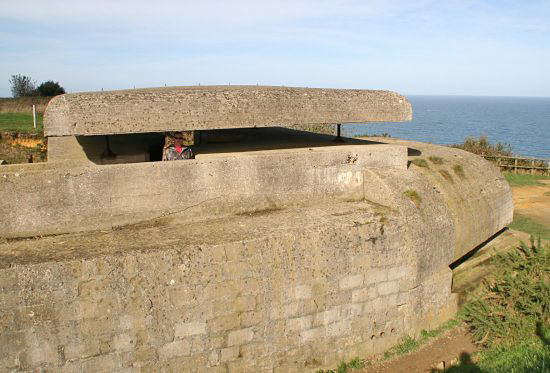 In addition to the gun casements, Longues Battery had an observation range-finding post and you can climb on and through it when you visit. On D-Day the battery took lots of hits from naval ships and finally it was captured by the 2nd Battalion Devonshire Regiment that landed on Britain's Gold Beach. The Longues Battery was used in filming the 1962 movie The Longest Day. The cast includes John Wayne, Henry Fonda, Sean Connery, Robert Wagner, Rod Steiger and a host of other notables.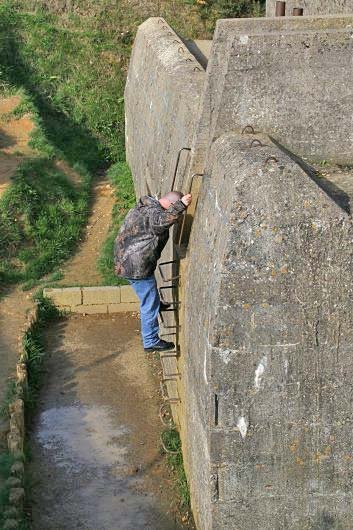 One thing we kept saying as we toured the D-Day sites is, "This is bigger than we thought." The enormity of it all is astounding. Maybe this photo from the Longues Battery expresses that best. The German casemate Callan is climbing is huge! It also puts a visual on the terms "Fortress Europe" and "Atlantic Wall."