The British Airways London Eye is an amazing Ferris wheel! The proper term is "observation wheel" but purists will always consider it a Ferris wheel. It's 148 yards tall ... that's taller than a football field! The London Eye is located on the River Thames and the view of London is extraordinary!

You ride in a capsule that can hold 25 people. Stand or sit ... your choice! The London Eye never stops moving so there are no delays for loading and unloading passengers. One revolution takes about a half hour and you'll be wishing it lasted longer! Click here for official London Eye information.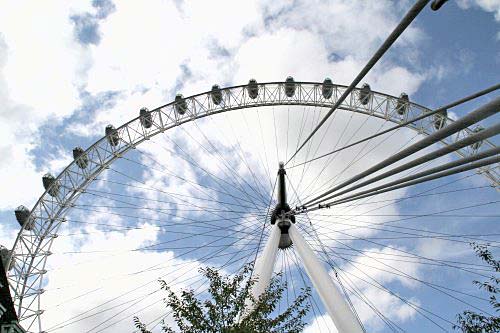 The Eye looks rather menacing, doesn't it?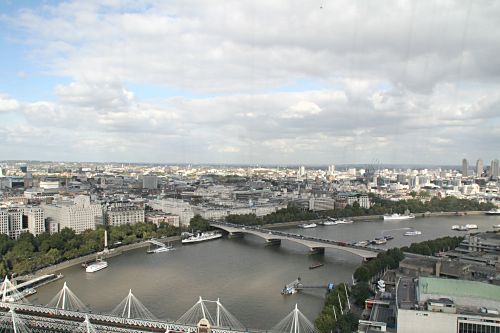 Even on a cloudy day, the view over the Thames is gorgeous. We didn't know London is as big as it is!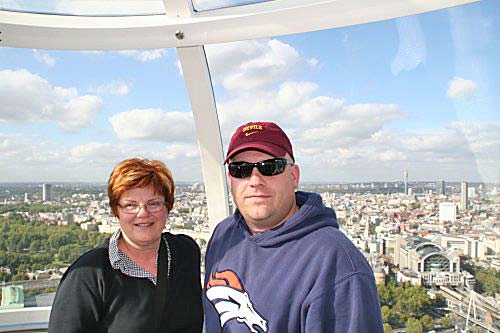 You'll notice we aren't spending a lot of time looking down! That could be a bit unnerving ... really, though, we felt quite safe in the enclosed capsule.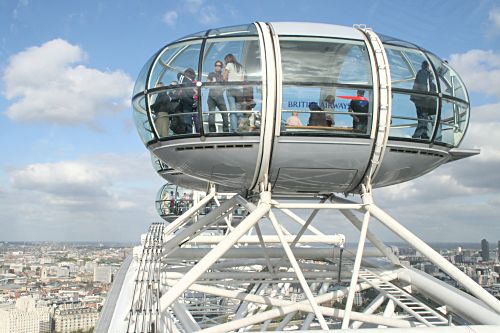 Our capsule is on the way down ... but the other capsule has just reached the top.

Big Ben from the Big Eye.