Bayeux is the kind of town everyone wants to call home. You first notice the old buildings and narrow cobblestone streets. Then you feel the friendly, laid back atmosphere. Bayeux was the first French town liberated by the Allies one day after the D-Day Invasion. Miraculously, there was little war damage and, today, Bayeux is a mixture of past and present. Click here for the incredible history of the town, including the famous Bayeux Tapestry.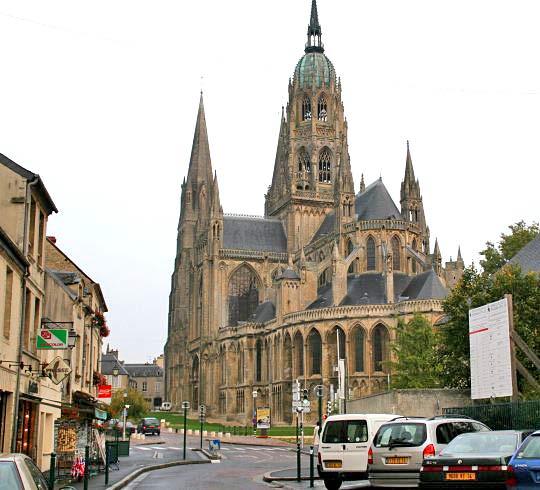 Near the center of town is the Cathedrale Notre-Dame de Bayeux. It was dedicated in 1077 and the original Romanesque towers remain. You can see 15th Century frescos that decorate a groin-vaulted crypt. Today, the beautiful old building houses the courts and a museum. The lighting at night is amazing!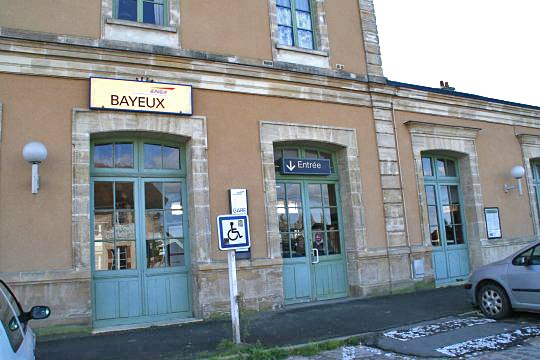 The old train station has been there for who-knows how many years! No one could call it luxurious but the people are very friendly and helpful - and that was important for two people who don't usually travel by train.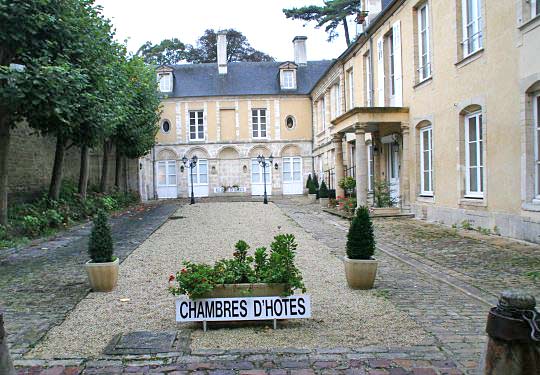 We stayed in the Hotel Tardif, a hotel owned and operated by Anthony Voidie and his mother. Anthony was extremely helpful as we were making reservations and getting information about travel to Bayeux. The hotel offers a scrumptuous Continental breakfast every morning and the rooms are quiet and feature modern bathrooms in the midst of antique decor and furniture. This is the street entrance.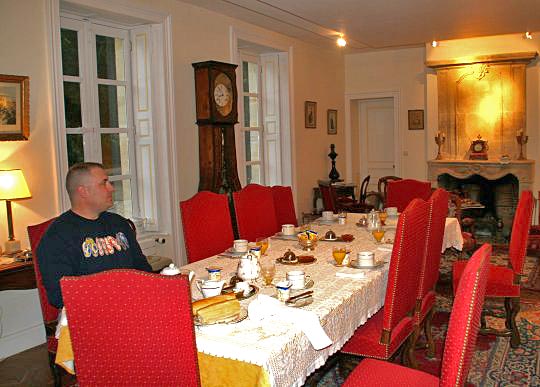 Callan relaxes a bit while enjoying a Continental breakfast at the Hotel Tardif. Every morning we met other travelers and shared stories - what fun!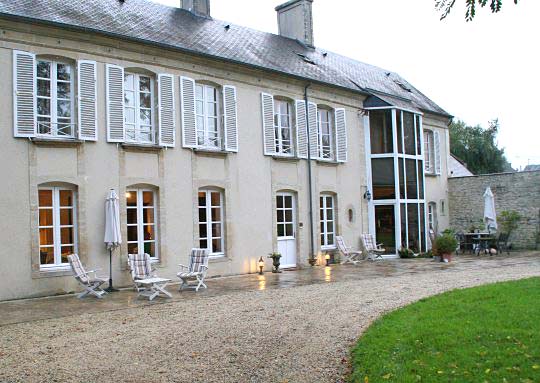 This is an early morning shot at the Hotel Tardif from the garden park. It is filled with trees, colorful plants and flowers - just beautiful! One thing is for sure: when we go back to Bayeux, we will stay here again! For more information on the Hotel Tardif, click here.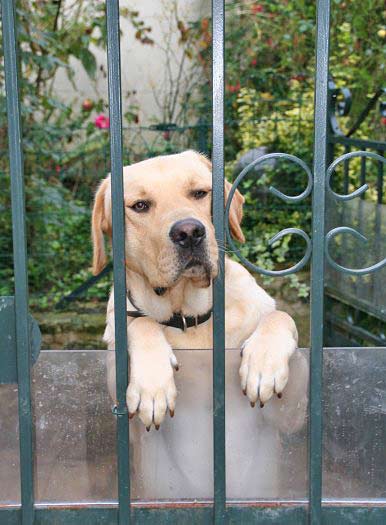 You'd know we'd find a dog! This fellow isn't a Boxer but he sure is a cutie! He found us while we were standing in the Hotel Tardif garden park ... he's a great talker but we don't speak French so we have no idea what he was saying. Maybe that's a good thing!